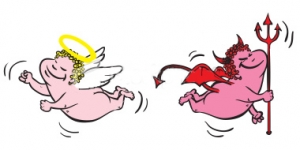 We save you time, AND pay you more money.
Everyone says "we pay top dollar for your gold" or "highest payouts." Really… it all starts sounding the same. As a consumer, you may not have the time to run around town and do comparison shopping. That's why we do it for you, and post our results on our site.
Our mystery shoppers take the same gold to our competitors and get quotes. "Top dollar for your gold" really means something to us, they are not just words. You can be confident you're getting a good deal with GlitterBug.
Which do you prefer?  A promise, or actual evidence?
Note: Glitterbug Buyers are paid a commission based upon HOW MUCH THEY PAY THE CUSTOMER. A GlitterBug Buyer is motivated to pay the customer as much as possible. Most other gold buyers are paid based uponthe profit they build into the purchase of the gold, and are motivated to pay the seller as little as possible.
GlitterBug also offers free gemstone removal, while most of our competitors either do not remove any stones, charge for removal, or tell you the stones aren't worth anything (many times not true!).
Lot #1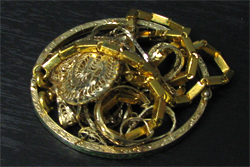 | | | | | |
| --- | --- | --- | --- | --- |
| GlitterBug Price | Competitor's Quote | GlitterBug pays more | Competitor Info | Location |
| $1,494 | $1,400 | $94 (7% more) | Cash For Gold | Lake Forest, CA |
| $1,494 | $1,360 | $134 (10% more) | Mardi's Jewelry | Mission Viejo, CA |
| $1,494 | $1,330 | $164 (12% more) | The Jewelry Box | Lake Forest, CA |
| $1,494 | $1,325 | $169 (13% more) | Gold Rush | Lake Forest, CA |
| $1,494 | $953.01 | $540.99 (57% more) | GoldMax | El Toro, CA |
Lot #2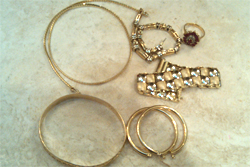 GlitterBug Price
Competitor's Quote
GlitterBug pays more
Competitor Info
Location
$896.32
$642.17
$254.15 (28% more)
Goldarama
Hotel Event
$896.32
$583
$313.32
(35% more)
Porcello Estate Buyers
Hotel Event
Fircrest, WA
$1,029.60
$937.98
$91.62 (9% more)
Blvd. Coin & Stamp
Tacoma, WA
$1,029.60
$743.08
$286.52 (28% more)
Ken Walker Jewelers
Gig Harbor, WA
$1,029.60
$714
$315.60 (31% more)
Gold Rush
Tacoma Mall
$1,029.60
$600
$429.60 (42% more)
Diamond Creations
Tacoma Mall
Lot #3
GlitterBug Price
Competitor's Quote
GlitterBug pays more
Competitor Info
Location

$479.41

$285

$194.41 (59% more)
Precious Gems
& Metals
Hotel Event
Lake Forest, CA
$1,108.93
$1,000
$108.93 (11% more)
Prego Jewelry
Fountain Valley, CA
$566.48
$500
$66.48 (14% more)
$1,047.95
$765
$282.95 (29% more)
Lot #4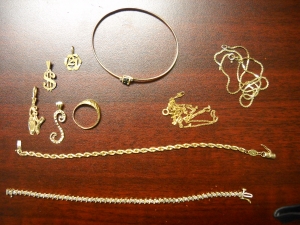 | | | | | |
| --- | --- | --- | --- | --- |
| GlitterBug Price | Competitor's Quote | GlitterBug pays more | Competitor Info | Location |
| $375.20 | $290 | $85.20 (29% more) | La Rog Brothers | Portland, OR |