Host a Gold Party

Become a Gold Buyer

Get a Free Appraisal

Make a few hundred dollars
on gold, even when you
don't have any!
We'll teach you everything you need to know to earn thousands each month.
We'll come to you! No obligation, no pressure.
Find out more
 Find out more
Find out more
Trade Your Broken, Old, Unwanted Jewelry For Cash!
CASH In On Gold & Diamonds…Even When You Don't Have Any!
Almost everyone has old gold jewelry they either haven't worn in a long time, or pieces that are broken that they can't wear anymore. An earring without a match, tangled or broken necklaces, a gold crown your dentist removed and gave back to you, or gifts from old boyfriends or girlfriends that aren't appropriate to wear anymore.
Are they doing any good sitting in your jewelry box? Convert them into CASH instead. Did you know that just one earring can be worth close to $100? One gold crown can be worth $75! And that's just gold. How about your diamonds? We can buy your diamonds, too! You would be amazed at the amount of money you can get for just a few pieces.
The price of gold is at historical record highs and everyone is cashing in on the opportunity to sell that old jewelry for BIG BUCKS at gold parties, events and fundraisers. At our scrap gold parties and events we pay the guests for coming, we pay YOU for inviting them, and we even give you the opportunity to earn FREE authentic Coach handbags and accessories. We have lots of ways you can make money and have fun at the same time. Host a home party, sell scrap gold or just attend one of our gold parties.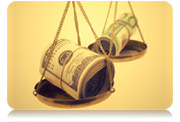 What you could do with a few hundred extra dollars this month…
Make a car payment
Pay your taxes
Pay off a credit card
Gas or car repairs
Mortgage or rent payment
Take a vacation
Pay for school or sports/activities fees
Invest or add to your savings
Go shopping!
Treat yourself to something nice!
Bust out for a night out on the town